Live Auction Event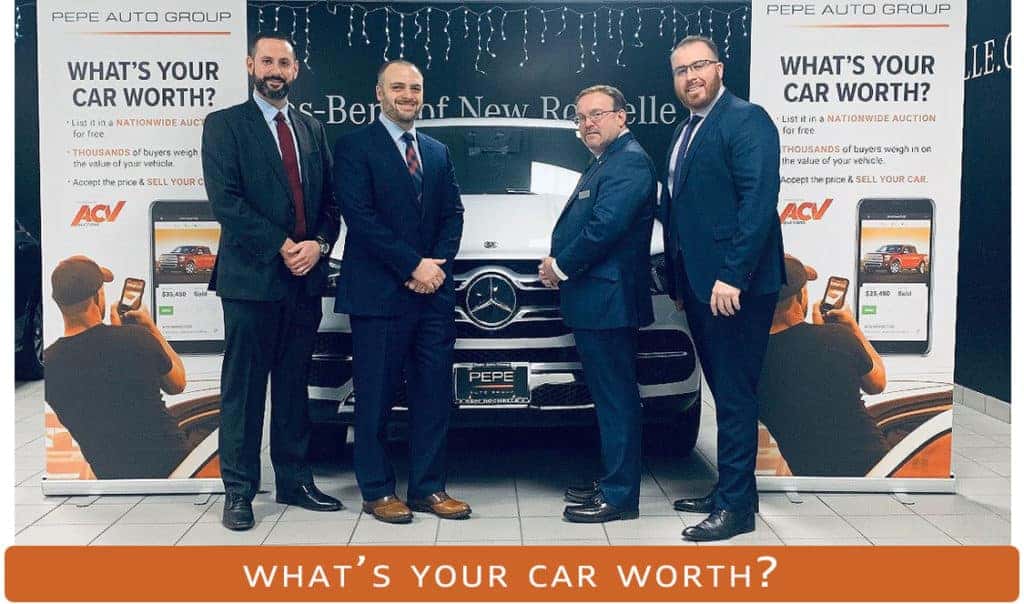 ---
Find out what your car is worth at the Live Auction Event at Mercedes-Benz of New Rochelle on:
♦ THURSDAY, AUGUST 13TH, 12 – 7PM
♦ FRIDAY, AUGUST 14TH, 12 – 6PM
♦ SATURDAY, AUGUST 15TH, 10 – 4PM
---
List your car in a nationwide auction for free at Mercedes-Benz of New Rochelle.

Thousands of buyers weigh in on the value of your vehicle.

Accept the price & sell your car.
---
Each live appraisal takes only 30 minutes. Appointments are required for your convenience.
Get more for your money! Make sure your car is clean for your appointment.
A $499 auction fee will apply if you decide to sell your vehicle.
---
Let us know you'll be here and when: